Trevor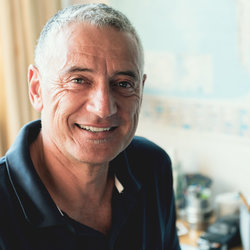 Congratulations to Trevor who kicked his smoking habit, we caught up with him to see how he found the experience.
What was your main reason for accessing the service?
I mainly accessed the service due to health reasons.
Did you believe you could achieve 4 weeks smokefree?
Absolutely not! I didn't think I'd last even a day!!
Have you used stop smoking medication to help you quit?
Yes, I used Champix.
Apart from medication, what else helped you quit and stay smokefree?
My wife stopped smoking at the same time which made things a lot easier for me, and the phone calls we received every week were a great help.
Has your health improved since you quit and if so, in what ways?
It is hard to fully see the improvements as I have been shielding, but I would say my breathing has improved more than anything.
Other than health, have you achieved anything since quitting that you couldn't do whilst smoking?
Not really as I haven't been out of our flat since lockdown due to my shielding, but I am looking forward to moving to our new house which is happening in the next 2 weeks, I am hoping I will be able to walk more as it has a garden.
Has lockdown helped with your quit or has it made quitting harder?
Oh it has definitely made it easier! I couldn't sneak out and smoke which is what I might have doen on occasion in the past!
Have you found it helpful accessing the service via the telephone?
It has been really good, I would have had to have a home visit if it hadn't been during the COVID pandemic. So for me it has been fantastic.
---
If you feel inspired by Trevor's story and would like support in quitting, register for a Callback Request today.