Marianne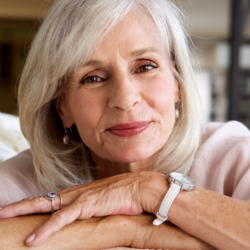 The main reason I accessed the service to stop smoking was because of my health. I knew I had to achieve 4 weeks smokefree.
I used stop smoking medication to help me quit and I found it very helpful.
Apart from the medication, the main thing that helped me to quit and stay smokefree was that I have COPD and was a heavy smoker, so I was getting low SATS readings.
My health has improved since quitting, I have more energy and I want to be up and out now (if the weather would pick up).
I have managed to save money since quitting, The lockdown has helped with my quit as I haven't veen around other smokers.
I found accessing the service via the Telephone heplpful as there was always no need for an appointment if I needed encouragement.
If I can quit smoking after 40+ a day for 50 years anyone can do this. Just believe in yourself (you've got this)