Carole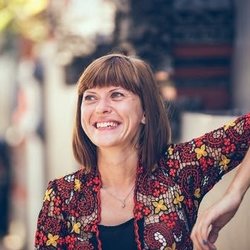 Carole recently quit smoking after smoking for the last 30 years, we caught up with her to see how she managed to kick the habit!
I initially started smoking when I was 20 as a social smoker when I was at college on nights out, this then progressed into smoking 16-20 cigarettes a day for 30 years.
After I collapsed at work through ill health, I realised I needed to quit for a better healthy future.
I accessed the stop smoking support through one to one sessions as well as telephone support. I would highly recommend this to anyone who needs the support to quit, I would recommend the Yorkshire Smokefree team as 10/10, they are excellent!
I used stop smoking products to help me quit, these were very helpful and took the edge off and gave me minimum cravings.
My entire lifestyle changed alongside my routines and eating more fruit, this helped me associate different activities with not smoking rather than doing the same routine where I would constantly be reaching for a cigarette.
Since quitting I feel a lot cleaner, I have more energy and better skin. I have been treating myself to facials for relaxation, going to beauty therapy and biking. All things I wouldn't have done before as the money would be spent on cigarettes and I wouldn't be able to bike as far!
One thing I would say to anyone thinking about lighting up a cigarette for the first time, don't even consider it, it is not worth it!